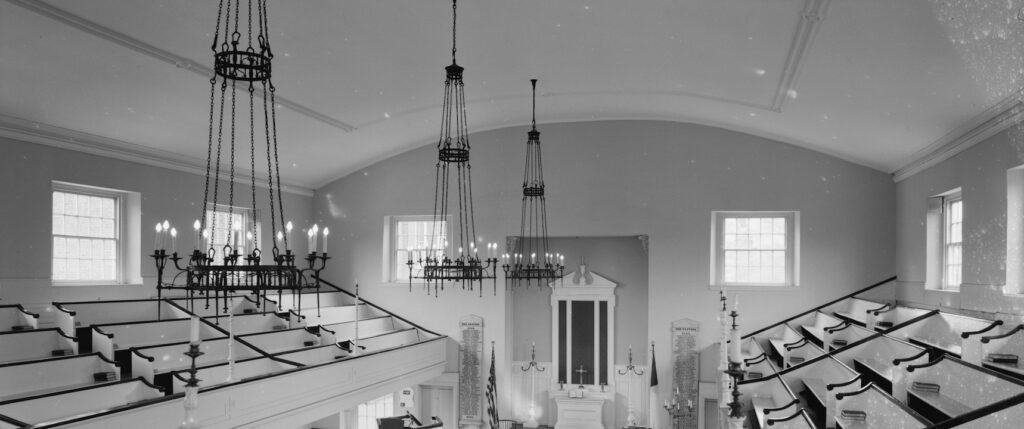 White leaders, in particular founders in the nonprofit sector, need to step aside. Step aside, quietly and without fanfare, and cede space for leaders of color at the helms of our institutions, the heads of our committee tables, and the podiums of our plenaries. Eighty percent of all nonprofits are white-led, and that figure rises to ninety percent for the 315 largest nonprofits in the country.
And when our successors of color proceed to dismantle and remake those institutions, those structures, those committees, those sacred cows of Western European culture, we need to listen, learn, and above all, lift up our voices in support. Our spaces are inherently spaces of white supremacy, regardless of how liberal or progressive we think we are. White supremacy is not a throne to inherit, it is a system of power to be reimagined and remade, if it is to be rendered away.
White leaders, if we are serious about equity and social justice, it is not enough for us to be ardent allies. It is not enough to protest in the streets. It is not enough to lend our voice in opposition to white supremacy and systemic racism in all of its forms. It is not enough to fight against a government hijacked by demagoguery, aided and abetted by American Oligarchy. It is not enough. We must step aside.
White colleagues, we will be fine. We have 400 years of reserves in the tanks of privilege. To step aside is not a hardship; we will find another position from which to do our work. Most of us working in the nonprofit sector like our work. We feel purpose, drive, and inspiration. We want to help, and we can. But white leaders must consider that working toward the changes we desire in the world will require us taking positions behind and below leaders of color, and not above and in front of them.
To step aside is not a gesture of passivity, it is an act of social justice and necessity. We (and I mean all of us) cannot solve the multitude of problems that threaten our existence on this planet without first addressing racism. It is the root of all that ails us. After all, there is no capitalism, no economic inequity, no unfettered extraction of labor and resources, no global warming, without racism and the intentional exploitation of people of color.
To step aside is neither an act of heroism, nor charity. White leaders, we must fight every day against the pernicious assumption that our black and brown colleagues and communities of color have less of [something] that we in turn can "give" them. It is time for the white savior complex to die. Support and charity are different things. The concept of charity and philanthropy in the West, inherited from Queen Elizabeth I's Charitable Uses Act of 1601, assumes at its core a relationship of power. (Originally it was a nobleman who oversaw charitable funds and conferred acts of charity.) This power dynamic, pervasive in our field, especially in philanthropy, remains 400 years later one of white authority and white charity conferred largely upon people of color. In contrast, support takes many forms, but is best rendered neither one-up, nor one-down, but side-by-side.
As we mourn the murder of George Floyd, Breonna Taylor, Ahmaud Arbery and countless others, the cadence of calls increases for white people to use our privilege to combat the injustice of racism. And we must. There are many ways to respond to this call. One of my responses is bound in my personal mission to build organizations and structures in our sector, like CultureWorks Greater Philadelphia, that work to embrace diversity, center equity, and lift up stories and voices that have been marginalized–work, but never perfect. CultureWorks is a fiscal sponsor, a nonprofit that shares backbone resources with multiple semi-autonomous missions. Fiscal sponsorship–when it's done right–provides a space to offer equitable access to resources, empower, and support, not control or confer charity. Good fiscal sponsors support from behind and below, occasionally side-by-side, but never in front of or above the visionary leaders of the programs they support.
In 2017, as CultureWorks was just gaining some stability, I stepped aside. And I have done everything I can to ensure that new leadership represents the color and credibility of the people who need power the most. The only two "rights" a founder might claim are the ability to influence whether their organization continues at all, and if it continues, how succession unfolds. To white founders out there, use this power wisely.
To start something, to build something, entails risk and requires reserves of time and of resources. Reserves are low in communities of color, especially today. There is capacity, but it is deeply tasked in the feverish fight against fascism and racism in our country. Black and brown people are tired. White privilege means having reserves and affording risk. In fact, white privilege means not taking risks at all. I've never taken one, because if I fail, I have reserves. It is highly unlikely that I will find myself without a roof over my head. One of the ways white people can use our privilege to advance the causes of justice and equality is to tap our reserves and shoulder more of the risk in this fight.
You may ask, if I've never taken a risk, am I really walking the walk? The truth is, I'm not. Like most people of privilege, I like the comforts of my place in the world and am reluctant to sacrifice them, regardless of the pain I feel for the world. That does make me a hypocrite, or a paradox at the very least. That's the work l need to keep doing, leaning into the perpetual hypocrisy of being a white leader amidst the crisis that is America today. And my work (our work) is never going to be done. I will keep asking the question, "What does it mean to be a white leader for social justice today, where white leadership is the social problem at hand?"
I think leadership is the fine art of making yourself obsolete. If that is true, being a white leader today means doing everything you can to ensure that when you are replaced, it's not by just another white person. That's the easy answer. Harder yet is realizing and embracing that this doesn't mean ceasing to be a leader. Leadership means many other things, not just a title that begins with "V" or "C", or heeding the capitalist siren song that defines "success" as a drive to the "top" (of what exactly, I wonder?). Leadership is a state of mind and set of values that places the needs of others before you, support above suppression, stewardship above self interest.
Everything that I have said here has been said before. Many times. Most recently and more eloquently, by Vu Le in this post for Nonprofit AF, and by Anastasia Reesa Tompkin in this article for Nonprofit Quarterly. But we need to keep saying it, until change actually happens.
Until enough is enough.
White leaders, keep your voices raised against injustice.
But it is time to step aside.